Václav Štývar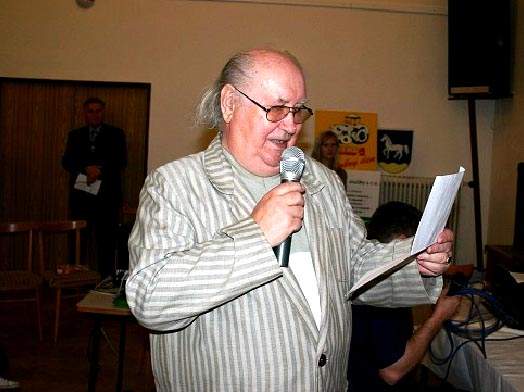 Václav Štývar (1932 - 2013), conductor 1957 until 2000,
was a choir conductor, pedagogue, lyricist and composer. He graduated from the Ostrava conservatory in fields of choir singing and conducting. He was a professional musician from 1957. The very same year, he took over the lead of PSM after its founder Mr. Jindřich Sedlák. He also worked at the Grammar school of Třinec where he was a teacher of several subjects and led a student choir. It is to his credit that the tradition of child choirs has been established in Třinec. He led several of them including Collegium Frýdek-Místek, Camerata Třinec and others. He was named a Třinec honorary citizen for his significant cultural activities.
During his career, he was awarded multiple times. He is a laureate of the Award of the Czech Union of Choirs, J. A. Komenský medal of the ministry of Education, Award of František Lýsek and Award of Bedřich Smetana. He is an author of many compositions. He also reworked many other songs for his choirs needs.
Under Mr. Štývar's leadership, PSM has travelled all over Europe. The choir was highly valued by both juries and the audience. This leadership lasted until 2001 when Mr. Štývar stepped down for health reasons. His successor was Ms. Daniela Slawińska, who led the choir until 2005. Current conductor is Mr. Michal Zátopek. Mr. Štývar remained active until his death - he kept composing and painting.